The 5th International Conference on Cold Climate
Heating, Ventilation and Air-Conditioning
Sponsors of conference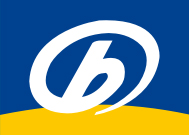 Broad Air Conditioning




Termoros




Poulel



---


The Cathedral of Basil Blessed

Moscow University

It is a pleasure to host the 5th International Conference on Cold Climate – Heating, Ventilating and Air-Conditioning. The principal objective of Cold Climate HVAC 2006 is to provide key elements of a strategy by which scientists, designers, engineers, manufacturers and other decisionmakers can achieve a good balance between energy use in buildings and indoor environmental quality (IEQ), while conserving precious resources and energy, as well as prevent the environment from further deterioration, with emphasis especially on cold climatic regions. The strategy for the development of architecture and building construction in the 21st century is based on the following precepts:
application of technologies that use nonconventional renewable energy sources;
the selection of energy conservation technologies where the technical decisions simultaneously promote improvement of the indoor environment;
building on the basis of an integrated energy-ecology system, where all elements such as the envelope, heating, ventilating, air-conditioning systems, heat and power supply as well as the environment are interconnected.
Architecture and building construction in the 21st century enters a completely new stage in history, where the development of sustainable buildings is a reflection of the global problems encountered in society since the middle of the 20th century. The goal is to reduce the risk of poor IEQ and waste of energy by promoting a synthesis between the technical, architectural, economic and social sciences.

The Scandinavian Federation of Heating, Ventilation and Sanitary Engineering Associations (SCANVAC) initiated the series of Cold Climate HVAC Conferences. The four previous conferences have been successfully organized in Rovaniemi, Finland in 1994, Reykjavik, Iceland in 1997, Sapporo, Japan in 2000, and Trondheim, Norway in 2003.

We now invite you to Russia in 2006. The built-up area in the northern climatic zone covers about 48 % of the territory of Russia. Russian specialists have thus gained wide experience in the construction of buildings in permafrost areas, with the characteristic changes of temperature and air humidity, the influence of wind as well as of the landscape.
On behalf of the Russian organizers, it is my pleasure to welcome you to the 5th International Conference on Cold Climate HVAC in Moscow. The particularity of the 5th International Conference Cold Climate HVAC 2006 is that this event is held at the same time and under the same roof with the 10th International Trade Fair for Sanitation, Heating Air-Conditioning, Building Automation SHK MOSCOW 2006 (May 22–25) leading trade fair on HVAC in Russia which 300 exhibitors from 20 countries. Participants of the Conference will have a free paths ticket to the Trade Fair SHK.
After the Conference, we invite you to a fascinating one-day trip to Saint-Petersburg, a city that is regarded as one of the most beautiful in the world.

Beside the conference you and your spouse can explore the beautiful views of Moscow and suburbs. Enjoy the future of building technologies - mark the dates in your agenda!



Professor Marianna Brodatch
President of Cold Climate HVAC 2006